AF Azoto Flow Biofertilizer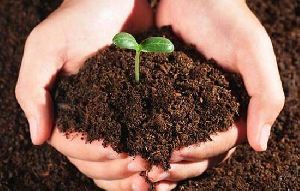 Business Type
Exporter, Supplier, Retailer, Wholesaler, Trader, Distributor
Brand Name
AF Azoto
Application
Foliar Spray
Classification
Microbial Biofertilizer
Click to view more
Contains Azotobacterchrococcum - nitrogen fixing bioinoculant suitable for all crops.

Formulation
The product is available as liquid formulation and carrier based formulation.

Description:
Azotobacter is a free living nitrogen fixing bacterium. Azotobacter lives in association with plant roots and fixes atmospheric nitrogen in readily available form to plants.

Method of application:
This along with mixture of PSB, KSB can be used for non-leguminous crops-like cereals, oilseeds cotton, vegetable and all other crops which are usually planted as seeds.

Seed treatment:
For 1kg of seeds about 40grams of product is required. Mix required quantity of product with equal quantity of Rice gruel, shade dry after mixing with required quantity of seeds and after 24 hours, use the seeds of sowing.

Seedling Root dip:
Mix 2Kg of product with 50ltr of water. In this mixture, keep the seedling roots in immersed condition for 10 minutes and use the seedlings for transplantation in the field.

Soil application:
Mix about 5kg of product with 100kg of organic manure, keep the mixture under shade for one week and apply to the soil.

Powder: Dilute 1kg of product in 100litres of good quality water. Filter the mixture with a pure cloth; use the filtered solution in drip irrigation for one acre.Liquid-5ml/lt.
Additional Details
Description
Pack Size/ Unit
Display Minimum Price
Display as Maximum Price
Inside India for Bulk
MRP
Azotobacter Liquid
1ltr
340
480
Azotobacter Liquid
500ml
180
250
Looking for "
AF Azoto Flow Biofertilizer

" ?