About Us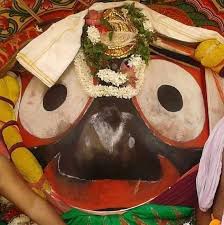 BALAADITYA TRADERS AND SERVICES (OPC) PRIVATE LIMITED is an ORGANIC HUB, dealing with Organic Agricultural Input Sales, AND Consultation services and other services Like Soil Testing .Balaaditya Traders Is An umbrella , where we provide effective, timely and professional services to residential customers and farmers and govt. agencies, private agencies for supply of organic agricultural inputs throughout Orisha.

Expertise in residential customers and commercial Pest solution
Balaaditya Traders Is An umbrella , where we provide effective, timely and professional services to residential customers and farmers and govt. agencies, private agencies for supply of organic agricultural inputs throughout Orisha.

We at Balaaditya traders deal with complete BIO-ORGANIC solution for any type of crop production. Bio-Organic solution includes:-
Combined NPK solution
Other 13 macro and micronutrients essential for plant growth
Plant growth regulators/hormones
Soil ameliorants/conditioners
All preventive and curative methods for pest IPM

About Organic Agricultural

BALAADITYA TRADERS brings to youcertified organic biological blends catering to plant health and crop protection, leading to higher productivity, focusing on chemical free agricultural solutions throughout our country and especially for Odisha.

BALAADITYA TRADERS brings to you certified Pest Control Services through specified team of experts and highly professional team delivering all services at Odisha state only.

Our products and consultancy services start-up has promised and delivered excellent results in the market within a short span of time.

We at Balaaditya Traders perform sales and supply of need based tailored ethical Bio-organic products through a unique technology: BIOPROCESS TECHNOLOGY-(BPT).

We are supported by a wide range of manufacturers and services rendering agencies and professional experts.

This technology involves usage of selective microorganisms and combining them with plant metabolites furnishing safer products for integrated crop management. BPT aims at contributing towards organic products, that enhances the ecosystem, by providing an improved process of Carbon Cycle.

Balaaditya Traders is engaged in the sales and supplies of high-quality organic fertilizers, biofertilizers, soil conditioners, micronutrients, organic pesticides, biopesticides, organic nematicides, pheromone traps, water-soluble organic nutrients, plant growth regulators, etc.

Every day our farming community faces new challenges related to crop productivity, soil health, inadequately balanced ecosystem, and resistance among certain pests.

The Indian exports of agricultural produce are suffering due to higher levels of chemical residues.

Although the benefits and importance of organic inputs are known to farmers, the availability of superior quality organic products that assure productivity is not readily available. Hence, they use hazardous chemical substances.

Balaaditya Traders focuses on such areas to provide comprehensive organic crop solutions that are cost-effective, easy to adopt and assure higher productivity.

OUR VISION
We strive towards sale and supply of efficient and well researched products that heightens your cultivation and or business and helps you to grow. Our strength lies in providing customizable solutions adhering individually to specific needs of the farming community. As a company our true goal is to bring satisfaction to our customers and farmers. To be the leader in the areas of organic farming and solution through sale and supply of pure and ethical organic agricultural inputs.

OUR MISSION
To play a major role in leveraging the financial prospects for all our farmers, customers which include corporate companies imparting organic farming, business associates as supplying agencies to farmers and or government agencies. To focus on customized ethical organic farming solutions by exploiting knowledge through farmer consultancy services.

Why Choose Us?
OUR MISSION WITH A GOAL


This organic hub -balaaditya traders and services-a total one stop hub for all and every kind of organic solution to present agricultural situation.
Everything can be ethically controlled by concentrated organic inputs. we are supported by manufacturers having strong r&d which innovated very inputs based on farmers feedback. We only deal with ethical organic inputs and want draw attractions for manufacturers who are nabl and control union certified
EXCELLENT AND SPECIFIED PEST CONTROL SOLUTIONS : Based on years of experience in pest control industry and excellent support by qualified pest control operators we offer our customers the best in industry We offer:-


All types of household pest control solutions
All types of industrial pest control solutions
All types of commercial pest solutions including fumigation and sanitization services

SOIL TESTING SERVICES : SOIL TESTING SERVICES-add up all the write up for soil health card generation and soil testing services under soil testing services
TRANSPORTATION SERVICES : We have transportation agencies supporting us in transportation of goods and materials though out the country within stipulated time. All types of transport vehicles with customer need based support services are available with us.
| | |
| --- | --- |
| Name of CEO | Mr. Manas Chatterjee |
| Year of Establishment | 2019 |
| Nature of Business | Exporter, Trader & Service Provider |